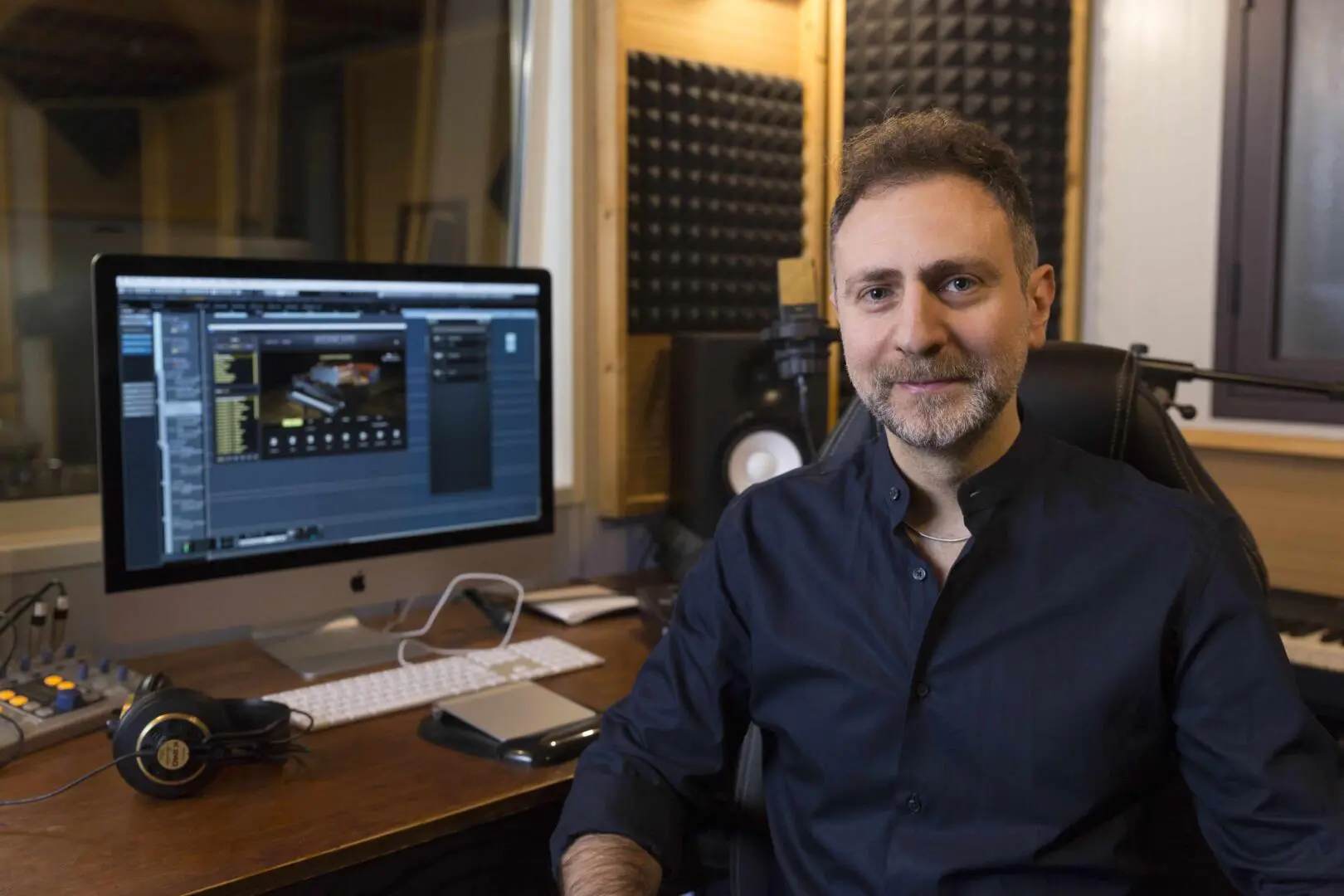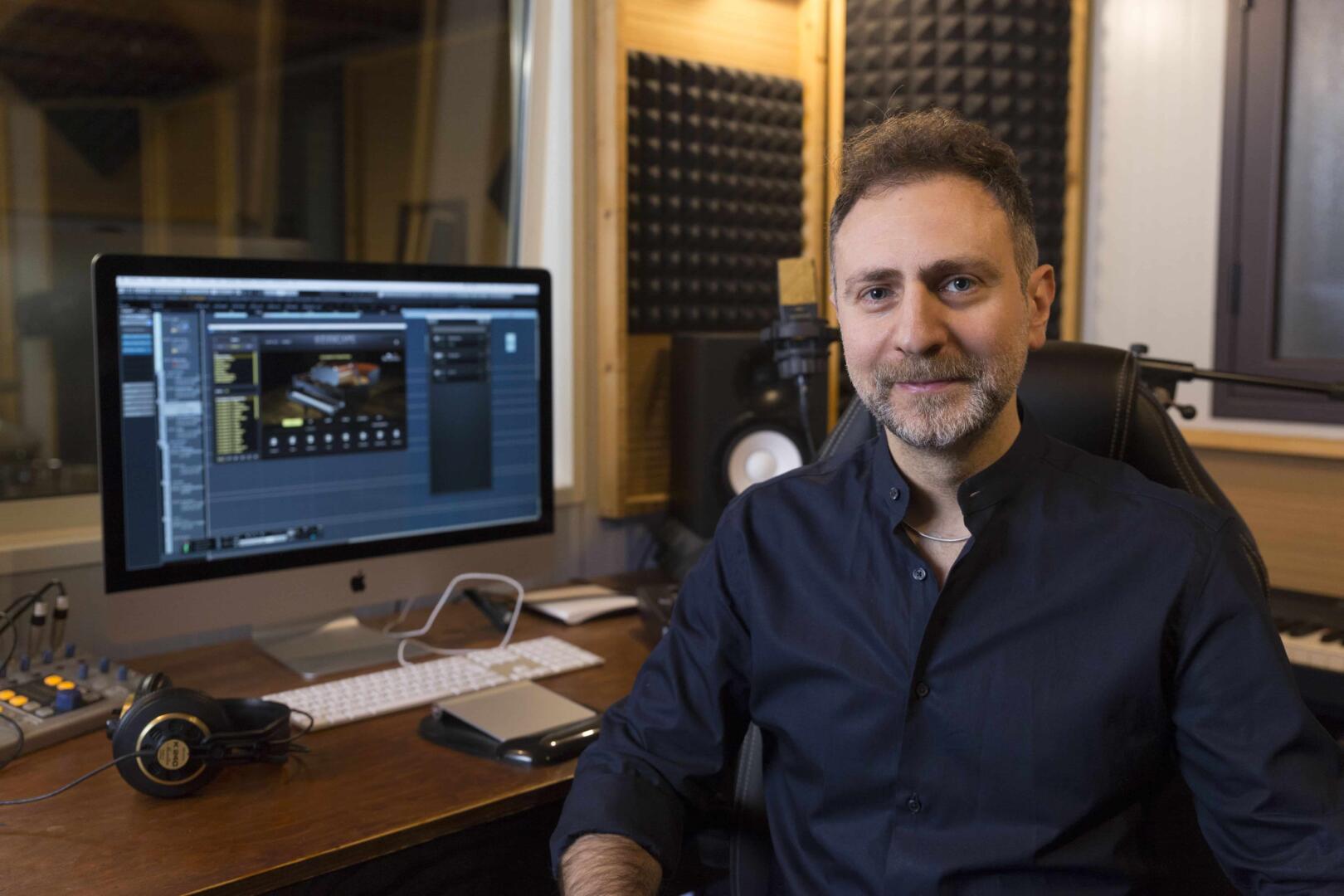 Giovanni Leon Dall'Ò, in art simply Giovanni Leon, (Ragusa, 04 August 1981) graduated with 110/110 cum laude in music and new technologies at the Conservatorio V. Bellini of Catania, is an Italian composer, arranger, record producer and keyboardist. Author of film, theater shows and videogame soundtracks, he is the founder of the brand Shine within which coexist the music school and recording studio Shine Records, the music production center Shinesoundtracks, and the platform of music and audio effects royalty free Shine-Library.com
As an arranger, he has collaborated with a variety of artists. Among the most recent collaborations are with Deborah Italia, for whom he arranges I tre volti della luna and Il circo degli assenti, and with Seba Barbagallo (producer for Mario Venuti, Mavahia, Alessio Caraturo), with whom he co-produced Christmas time again interpreted by the iconic voice of Neja.
He has composed the soundtrack for several short films including, by director Gabriele Vizzini, Moto Perpetuo (screened at the Taormina film fest), Jack, shot at the RED studios in Los Angeles and Una spiegazione Razionale, finalist at the Cubo Vision Awards. For director Raffaele Romano he composed the soundtrack for Hungry Birds, awarded as best indie short at the Los Angeles Film Awards.
As far as cinema is concerned, he composed the soundtrack for the film Revolver, by directors Salvatore Provenzale and Salvatore Dipasquale and, for director Alessio Micieli, for the film Cristiano Rolando, nessuno nasce infame, distributed on Amazon UK, US and Amazon Prime Video by Minerva Pictures, in agreement with the New York distribution company Shami Media Group.
He has also composed soundtracks for video games, among which we mention Pop to save for the Turkish YNG Gamebra.in, World of Pirates for the Portuguese production company Zona Paradoxal but above all the two titles ZHEROS and the DLC The forgotten land, produced by Rimlight studios and distributed by Sony for Play Station 4, Microsoft for Xbox One and Steam for PC platform.
In 2018 he composes the soundtrack of Jurassic War for Cinecittà World, an immersive 3D tunnel with an 80-meter screen and a 15-channel surround sound system, for which Dall'Ò also takes care of the mixing. In 2012 he founded the Shine Orchestra, with which he performed the multimedia orchestral concert Dehesmael, musica dal mondo dei sogni with story and original music of his own composition and artistic direction by Vera Sorrentino.
He has released several albums including Elektra, Avantgarde, Ambiental suggestions, Sicilia in musica, Il circo degli assenti.
He was artistic director and co-organizer of Sangiovart Music Contest from 2013 to 2015.
He won several awards including, in New York, the Videogame Music Part III, promoted by Indaba Music (video game development community) and Playcrafting (technology, entertainment and music licensing company); in Italy, with the singer-songwriter Deborah Italia, he won the tenth edition of the National Festival of Italian Song, Premio Poggio Bustone, dedicated to Lucio Battisti and the 2018/2019 edition of Impavidarte, the biennial of culture in Nicosia.
Giovanni won a scholarship at Quantic school of Business and Technology, in Whashington and is currently engaged in a Master in Business Administration (MBA).
Giovanni has been selected by the Italian Trade Agency to represent Italian artists within the Italian delegation at SIM Sao Paulo 2021, an important international music fair held in San Paulo, Brazil.